If I recall correctly, it's been just over a year since I released my first batch of Styles add-ons for Genesis.  At first, I didn't know what to expect. I mean, Genesis is a developer tool, right? Aren't the only people using Genesis developers and coders?  Boy, was I wrong. The Genesis Framework is so powerful and so well coded that it was only a matter of time before it caught the attention of just about everyone in the WordPress community.  Non-developers looking to manage their own website only have to google for a few seconds before finding loads of positive reviews about the Genesis Framework and Studiopress child themes.
Since the user base of Genesis has grown so large over the past couple of years, it's no wonder even non-coders have jumped on board.
Should style customizations be in Genesis core?
I just want to clear this up before too many people continue to talk about it.  Genesis is STILL a developer tool.  Is it easy to setup a great looking and super powerful site without coding anything? Sure. But if you want to add any custom functionality or styling to a Genesis child theme, you're probably going to have to learn to code.
I want Genesis to stay a developer tool.
Customizations like what my Styles add-ons offer should remain as plugins. There's a slew of reasons why, and most of them are discussed here. If you don't know who Justin Tadlock is, just know that when it comes to WordPress, you should listen to what he says.
Okay, if you can't code you're probably thinking, "Get to the point already Mike!".
Well here it is…
Customize the style of ANY Genesis child theme without touching a line of code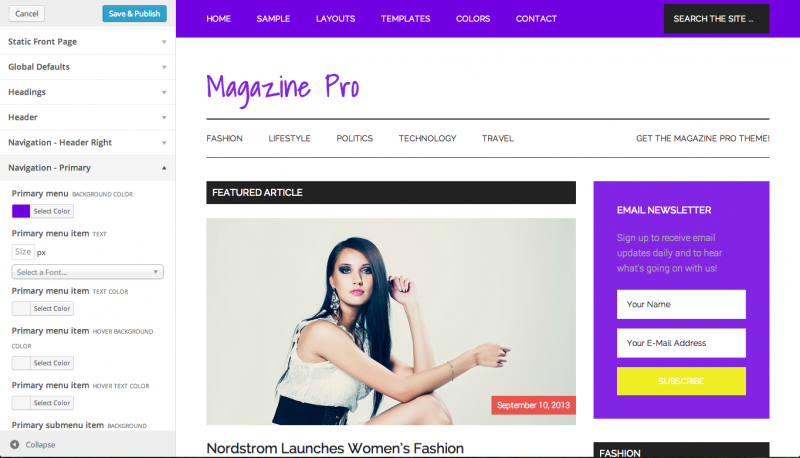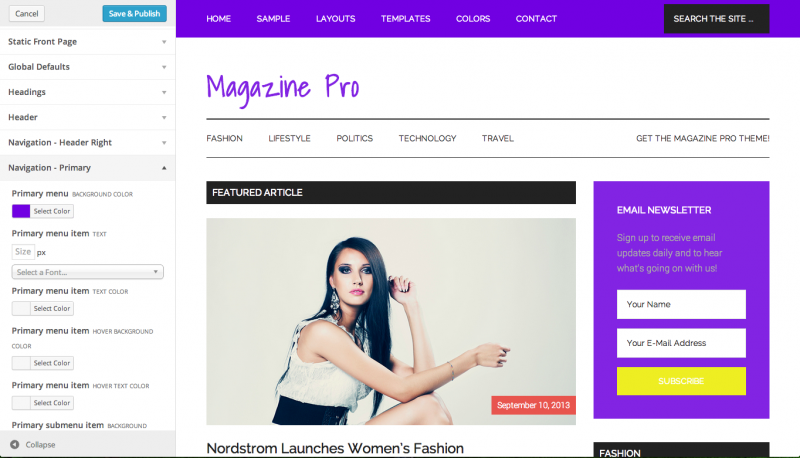 I just released a Styles add-on that allows you to customize any Genesis child theme (HTML5/Pro only) via the built in WordPress customizer. You can change fonts, including Google webfonts, font sizes, background colors and text colors, etc…
The new Styles add-on was tested with most of the (available at the time of this post) HTML5 'Pro' child themes. The options available for customization are those which are available in just about every Genesis child theme. Unfortunately, this means there may be some specific tweaks you want to make that aren't available via the Styles add-on. However, you still have a TON of control over major style changing customizations like colors and fonts.
Code quality
My original Styles add-ons were personally code audited by Paul Clark of 10up himself (the main developer of Styles Plugin). We spoke directly about the most efficient code for the add-ons, and the best way to organize customization locations, especially when dealing with Genesis themes.
You can be sure that all of my Styles add-ons are rock solid and will get your website looking great in no time.
Check out our Genesis add-on here, and view all of our add-ons here.